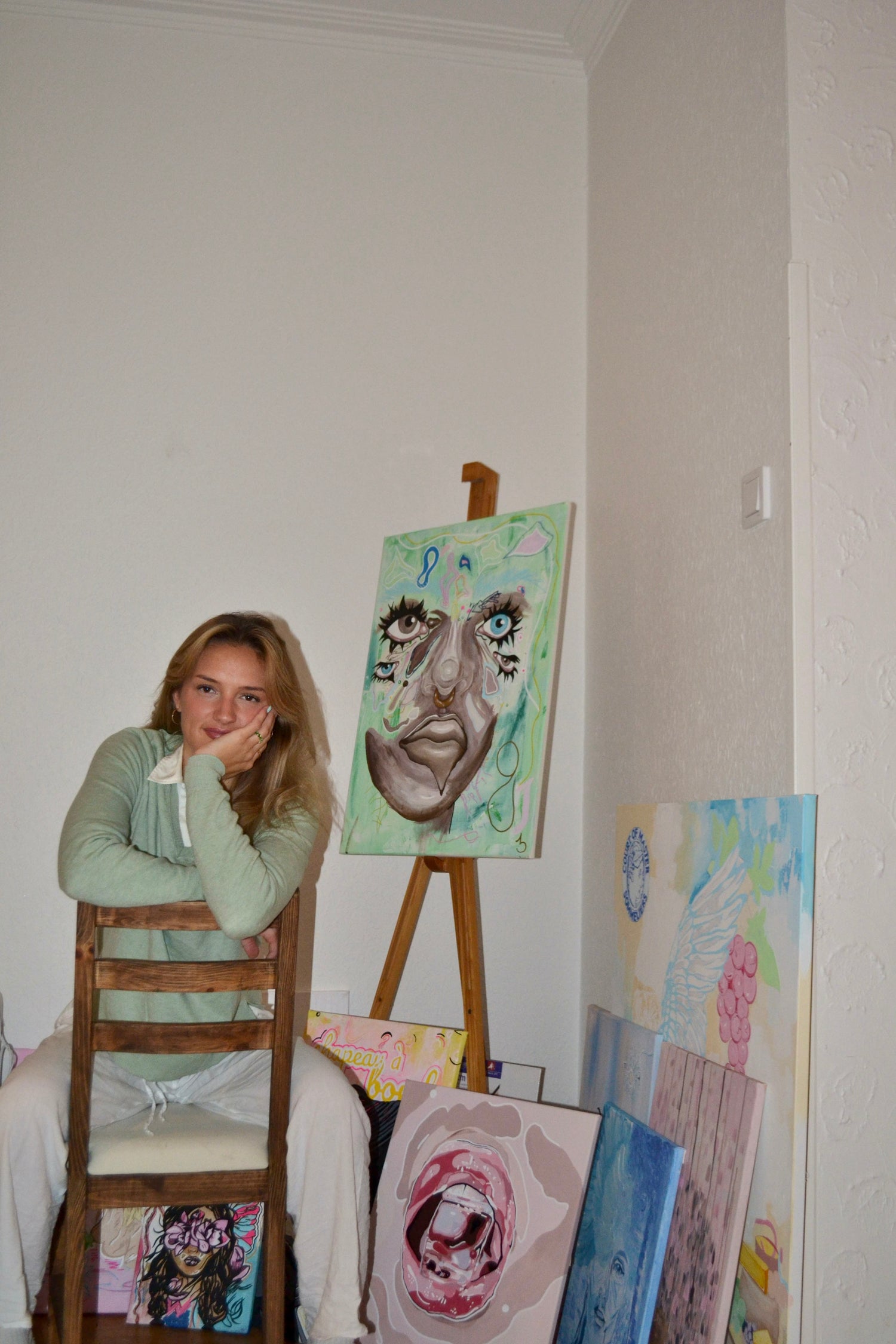 About IkoKlein
IkoKlein began her journey in 2021. Although she always had it in her, she just needed a little push. It only took one person to believe in her. Ever since then; she has had aspiration to paint. Her inspiration comes from a deep desire to inspire others to explore themselves and find freedom in expressing who they are to the world.

"I believe that life is an adventure and there is an abundance of inspiration all around us; when we invite that wondrous spirit into our hearts, the world becomes a better place. I believe that there is more wonderfulness in this world than minimalism. I myself - tend to fall for the white, black and beige aesthetic. But with my art; I want to inspire others that they too can be bold, colorful and elegant at the same time"

Currently her signature statements are wings. To her, they represent freedom. Although she believes that it's up to the bystander to interpret what they mean. "Because it's art, art should
have no limited interpretations".
You can follow IkoKlein and on Instagram @ikoklein


Lots of love,
CAY Collective