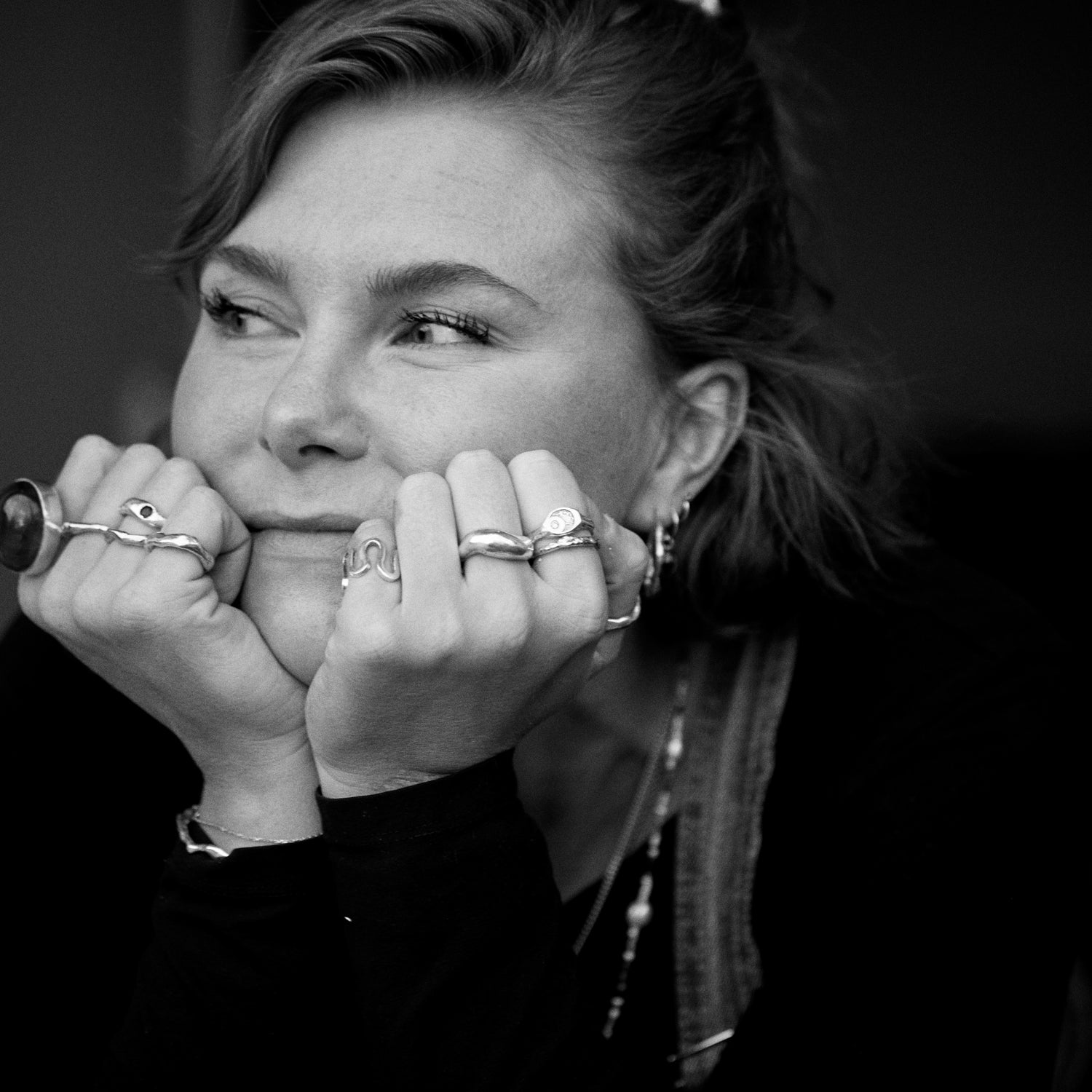 About Caroline
Since I was little, I've always had a thing for jewelry and things that sparkle. So in 2019, I took my first course in silversmithing with the goal of being able to create my own jewelry.
I love creating with the best feeling and energy, and I always put in 100% enthusiasm and love into everything I do. That's why it feels extra exciting, and a bit surreal, every time I get to prepare a piece of jewelry for someone else.
With that said, I have separation anxiety from all of my jewelry, which are 100% handmade by me, Caroline, in my small workshop. All the jewelry is made in 925 Sterling silver or 18K gold.
All jewelry, except Exclusives, is made to order, which means each piece has its unique shape, texture, and charm. No two pieces are the same.
You can follow Crowws Design and their work on Instagram @crowwcdesign

Lots of love,
CAY Collective